Warning
- This version of Internet Explorer is
out of date
. It has known security flaws and may not display all features of this website correctly.
Please consider updating this browser
.
Home

/

Dover Rewards Program
Dover Rewards Program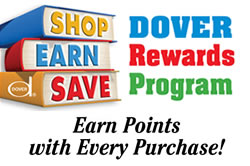 Earn Rewards with every order
Every order you place with Dover (doverpublications.com) earns you reward points that you may redeem for eGift Cetificates. It's a simple and convenient program to save you money on all the books you love from Dover. In addition to earning reward points for every purchase, you can accumulate even more points when you refer others and through special promotions. The more orders you place and people you share your link with, the more you earn. If you already have an account with Dover, you're automatically registered. If not, set up an account today. It's free, fast, and simple.
Click the "Join Now" button and complete the sign-up form.
Submit your form and receive a confirmation email with your account information and special account referral link.
Browse our amazing book selection and refer others.
Great Books. Great Prices. Great Rewards.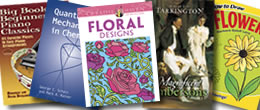 Reward points are earned based on your merchandise value (less discounts) for every purchase you make from Dover's industry-leading collection of books and learning materials.
With each order, you earn 15%-20% of the purchase amount in the form of rewards credit (0 - $165 in purchases = 15% of order value; $165.01 and more in purchases = 20% of order value). The more orders, the more you earn!
Have questions? Please Contact us.
Visit the Dover online bookstore to view over 10,000 titles.
Reward Payments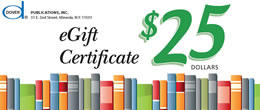 Purchases made at doverpublications.com using your account email address automatically earn you reward points. Redeem points for eGift certificates. Here's how:
Reward points are redeemed in the form of an eGift Certificate
Rewards are paid starting at $10 (minimum reward amount required is $10), which you may order at your Dover Rewards Program account page under "MyAccounts" on the dover web site.
There is no limit to the points you may earn - get more value and selection with Dover Rewards!
Rewards gift certificates may be applied to any order placed at doverpublications.com. Choose from a wide variety of books including classic literature, children's books, math & science, coloring, music, art, history and much more.